3 Nights / 4 Days Kruger Park Luxury Safari Package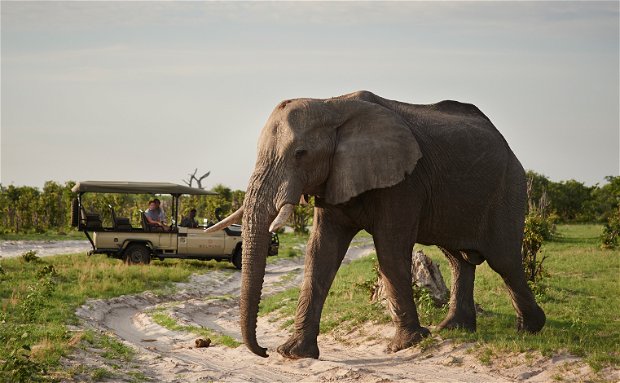 This Kruger Park luxury safari package takes you on an unforgettable wildlife experience. Our open vehicle safaris start at the Crocodile Bridge gate which is in the South-Eastern corner of Kruger Park. This area is renowned for its dense and varied population of lion prides. It is also home to a larger percentage of the Kruger National Park's total Rhino population as well as an abundance of other wildlife species. All game drives are conducted by a professional field guide.
Your Passport to the Wild!
Embark on a 3 Day Safari to the Kruger National Park
Are you ready to go on an exciting journey to one of the world's most famous national parks? Secrets VIP Travel is your answer! Our skillfully organized short safari "3 Day Safari Kruger National Park" is very popular with our valued guests. Immerse yourself in South Africa's untamed wildlife and prepare for unique experiences that will leave you speechless.
The Kruger National Park is any wildlife enthusiast's dream, with its breathtaking scenery. Secrets VIP Travel takes pleasure in offering our guests a one-of-a-kind and personalized safari experience that highlights the finest of Kruger.
So, what can you expect from our 3 Day Safari Kruger National Park? Let's start with a closer look.
What you can expect 
Day 1: Welcome to Kruger National Park
Upon arrival at our Lodge on the south-eastern border of The Kruger National Park, you will be welcomed by your hosts for your 3 day Kruger Safari experience. After a welcome drink, and introduction to your opulent accommodation, relax at the pool or enjoy the animal interaction from the viewing deck. Time permitting you will enjoy your first open vehicle game drive with our guide introducing you to the beauty of the African wilderness. In the late afternoon, we return to the Lodge for campfire drinks and dinner.
Day 2: Game Drive and Bush Walk
Depending on your selection and availability at the time of your reservation you may enjoy an early morning bush walk. This is an intimate appointment with nature's smaller creatures and their habitat whilst also tracking larger animals with your experienced guide. After an early lunch, we will enjoy the rest of the day in an open vehicle in search of the Big 5 and species that have eluded us so far. Late afternoon we return to Lodge for sundowners and dinner. Sharing the day's experiences with fellow guests over a glass of wine is truly therapeutic.   
Day 3: Farewell to Kruger National Park
On your final day in Kruger National Park, you'll go on one more early morning game drive and have breakfast at one of the waterholes or quiet viewing points to enjoy the park's surroundings before saying farewell.
It does not end here, there's much more to this paradise. Trust us, you'll be in no mood to pack your bags back home!
Why Choose Us for Your 3 Day Safari Kruger National Park?
Secrets VIP Travel recognizes that each traveler is unique, and we endeavor to deliver a safari experience that is tailored to your interest and taste. Our thoughtfully tailored "3 Day Safari Kruger National Park" provides an unparalleled personalized and unique experience.
Here are a few of the good reasons why you should book your next safari with Secrets VIP Travel:
Our Luxury accommodation and personalized service ensure that our valued guests enjoy an unforgettable safari to the Kruger National Park.
Our knowledgeable guides have intimate knowledge of this (south-eastern) region of the Kruger National Park, the different ecosystems, and where to search for the best wildlife interactions.
Your selection of activities from Secrets "3 Day Safari Kruger National Park", allows you to design your short-stay safari according to your interests. 
Secrets VIP Travel prioritizes your safety and comfort, ensuring that your safari experience is stress-free and memorable.
PRICE INCLUDES: 
3 nights' accommodation at our 4 star Lodge 10 minutes from Crocodile Bridge gate   
3 dinners and3 breakfasts (or breakfast packs) 
1 afternoon game drive in an open safari vehicle 
1 full-day game drive in an open safari vehicle (with an option to book a guided walk)
Return transfers from KMI International Airport
Services of a professional accredited tour guide
All conservation and entrance fees  
Mineral water on all the drives 
PRICE EXCLUDES: 
Daily lunches and beverages 
Gratuities
Sustainability and Conservation
Secrets VIP Travel promotes The Kruger National Park's sustainability and conservation policies. We feel that responsible eco-tourism is crucial to sustaining Kruger Park's natural beauty and abundant wildlife.
Secrets VIP Travel collaborates closely with local conservation organizations to support wildlife conservation initiatives while also promoting eco-friendly tourism practices. 
We also plough back by supporting local communities through a range of projects, including, job opportunities and cultural awareness tours.
When you book our "3 Day Safari Kruger National Park Tour" with us, you can be confident that you are helping to preserve and conserve the Kruger National Park for generations to come and relish.
Book Your Safari Today!
Are you ready to set off on a safari adventure to the Kruger National Park? Book your 3-Day Safari with Secrets VIP Travel today and experience the untamed beauty of South Africa like never before!
Gallery
Itinerary
Day 1
You will be met at KMI International airport and transferred to the Lodge where our management team will eagerly welcome you with typical South African hospitality.   
 
Your guide will collect you from the Lodge at 14:30 pm for your first open vehicle safari.  
We exit the park at gate closing time just before sunset and return to the Lodge where you will enjoy dinner and a relaxing evening.  
Day 2
After a good night's rest we will be off to an early start 05h30 for a full day game drive.  Early morning is the best time to track down predators and the guides are in regular contact with each other to assist in route planning.  
 
Your experienced guide will interpret the natural environment and animal behaviour for you in every detail whilst frequenting hotspots, bird hides and waterholes to ensure the most exhilarating safari experience. 
 
Breakfast packs will be enjoyed at a rest camp/picnic venue and the safari then continues in search for the over 100 mammal & 500 bird species. Lunch will be at one of the rest camps.   We return to the lodge late afternoon (around 4 pm) where you can then relax and even jump into the swimming pool before dinner.  
Day 3
Early morning pick-up for the start of your second full day safari. After the breakfast stop, the guide will continue with the safari, looking for animals that we still have not encountered.  We stop at a restaurant inside the Kruger National Park for lunch after which we continue our adventure. 
 
We will return to the lodge in the late afternoon after a great day in the bush where you can relax with a cocktail or cold drink before dinner. 
Day 4
After breakfast at the Lodge we depart to the airport in time for your flight.